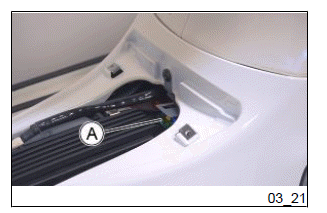 The electrical system is equipped with:
1. one fuse "A", located in the battery compartment;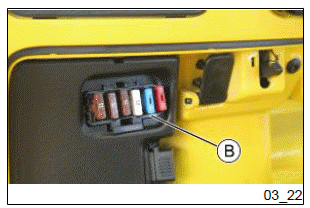 2. six protection fuses "B" located in the glove compartment to the left;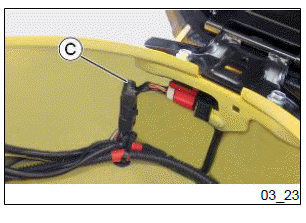 3. one fuse "C" located under the seat, accessible by extracting the helmet compartment.
The tables show the position and characteristics of the fuses on the vehicle.
CAUTION
BEFORE REPLACING THE BLOWN FUSE, TRY TO ELIMINATE THE FAULT THAT HAS CAUSED IT TO BLOW. NEVER TRY TO REPLACE A FUSE USING DIFFERENT MATERIAL (FOR EXAMPLE A PIECE OF ELECTRIC WIRE).
CAUTION
MODIFICATIONS OR REPAIRS TO THE ELECTRICAL SYSTEM, PERFORMED INCORRECTLY OR WITHOUT STRICT ATTENTION TO THE TECHNICAL SPECIFICATIONS OF THE SYSTEM CAN CAUSE MALFUNCTIONING AND RISK OF FIRE.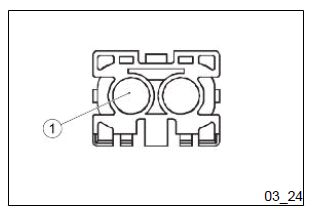 Fuse "A".
FUSE "A"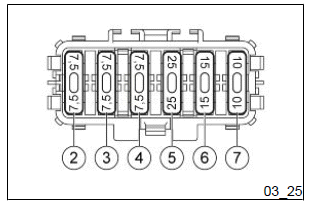 Fuse "B".
FUSES "B"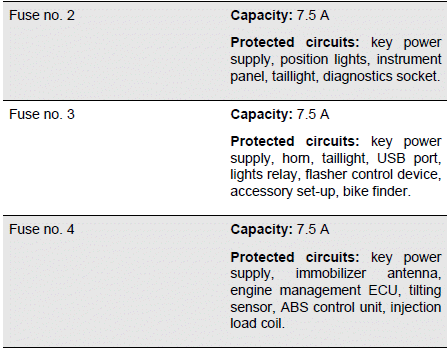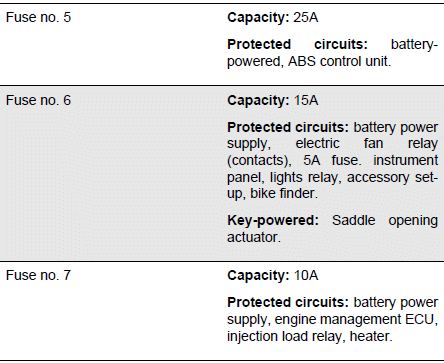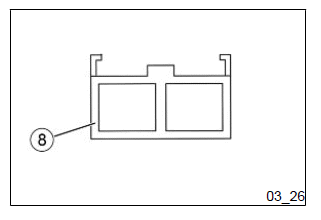 Fuse "C".
FUSE "C"

Lamps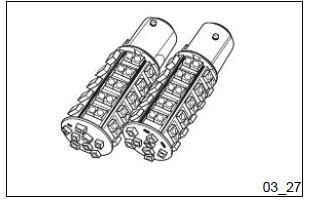 In this section are listed the bulb types for the vehicle fitting.
BULBS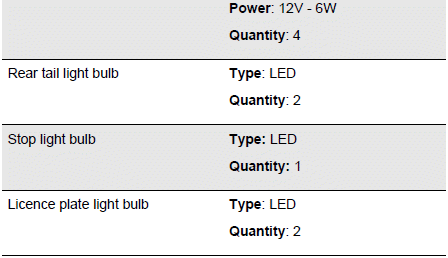 See also:
To reach the battery "D ", proceed as follows: 1. rest the scooter on its centre stand;
The light assembly has "LED" lights. In the event of malfunction, we recommend contacting an Authorised Service Centre for replacement.