Precautions for Fuel System
! WARNING
Keep away from fire or spark.
During disassembling, use care to minimize spillage of gasoline.
Spilled gasoline should be wiped off immediately.
Work in a well-ventilated area.
! CAUTION
To prevent the fuel system (fuel tank, fuel hose, etc.) from contamination with foreign particles, blind all openings.
After removing the throttle body, tape the cylinder intake section to prevent foreign particles from entering.
Schematic and Routing Diagram
Fuel Tank Hose Construction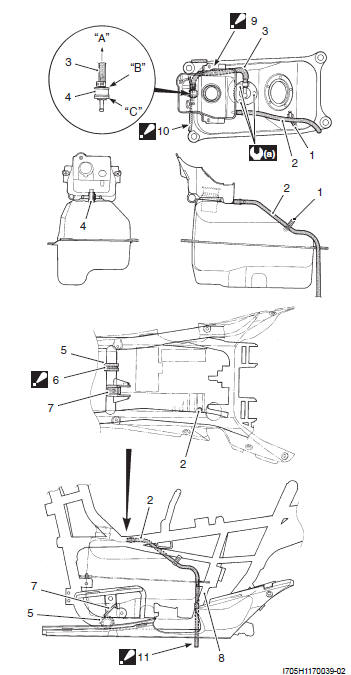 Clamp
Water drain hose
Breather hose
Check valve
Cushion
Clamp
: Cut off the clamp after tightening.
Cushion
Clamp
Breather hose
: Pass the breather hose through into the ring part of the tray.
Molding
: Adhere both ends and center area for approx. 10 mm (1.4 in) using adhesive.
Water drain hose
: Pass the water drain hose through into the slit located on rear left side end of under cover.

a : 3.5 N*m (0.35 kgf-m, 2.5 lb-ft)
To fuel tank
Black
Orange
Diagnostic Information and Procedures
Fuel System Diagnosis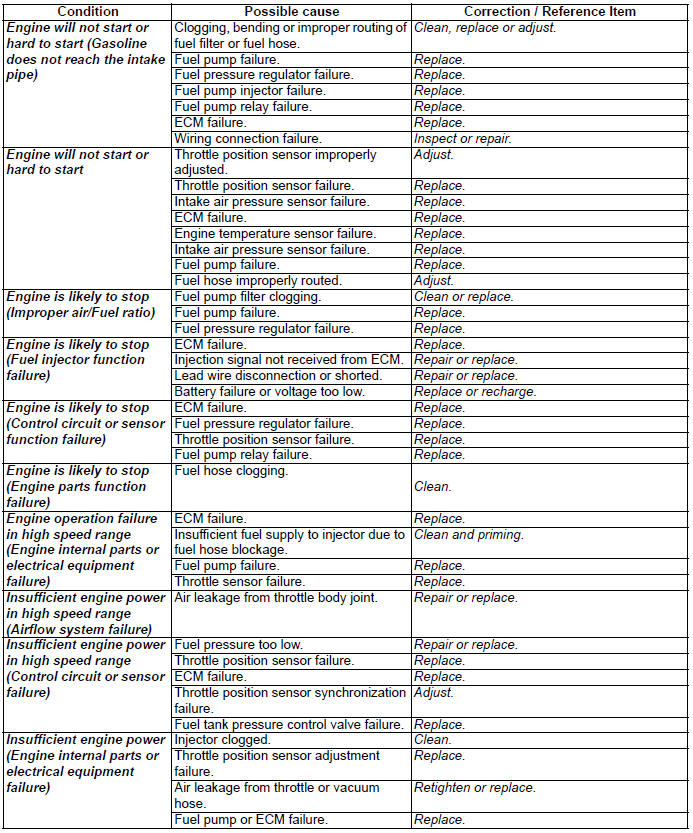 See also:
Fuel System Components Brake-lock cable Water drain hose Check valve Breather hose 5 mm (0.2 in)