Electrical Components Location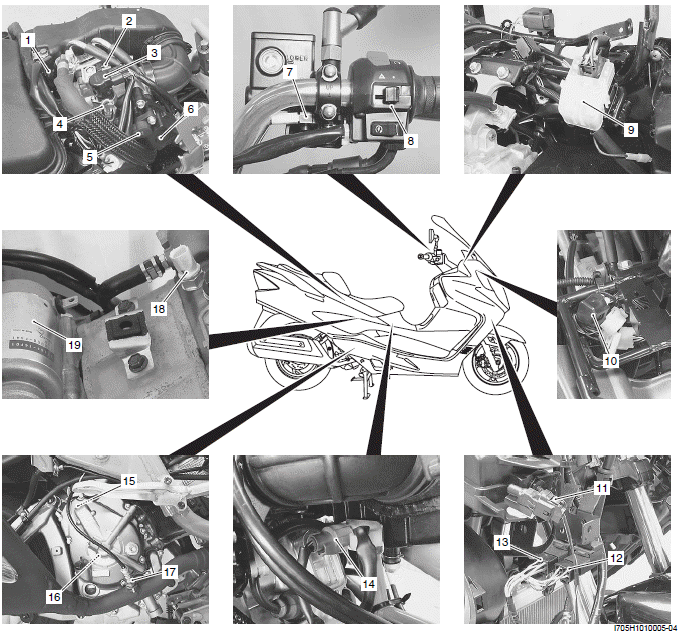 Fuel injector
IAP sensor
ISC valve
TP sensor
STP sensor
STVA
Front brake switch
Right handlebar switch
Starter relay
Mode select switch coupler
Ambient air temperature sensor
Brake-lock relay
Fuel pump relay
IAT sensor
CKP sensor
Generator
HO2 sensor
ECT sensor
Starter motor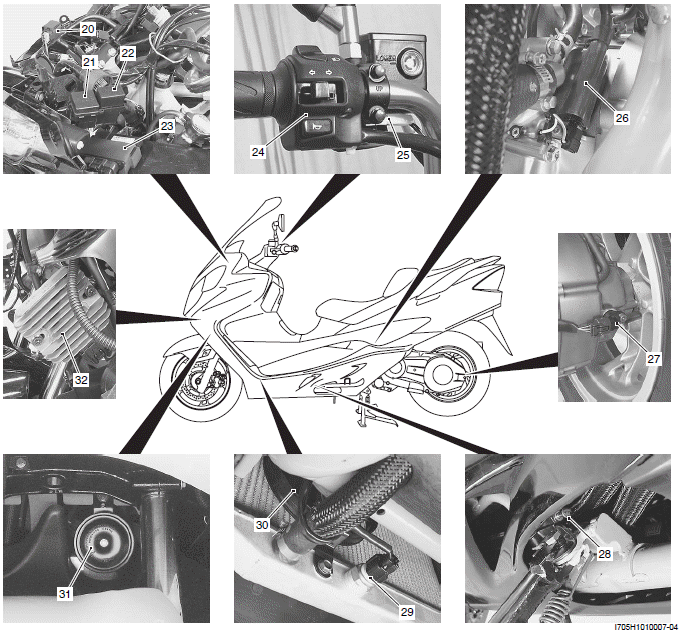 TO sensor
Fuse box
Turn signal/Side-stand relay
ECM
Left handlebar switch
Rear brake switch
Ignition coil
Speed sensor
Side-stand switch
Cooing fan thermo-switch
Cooing fan
Horn
Regulator/rectifier
Specifications
NOTE These specifications are subject to change without notice.
Dimensions and Dry Mass

Engine

Drive Train

Chassis

Electrical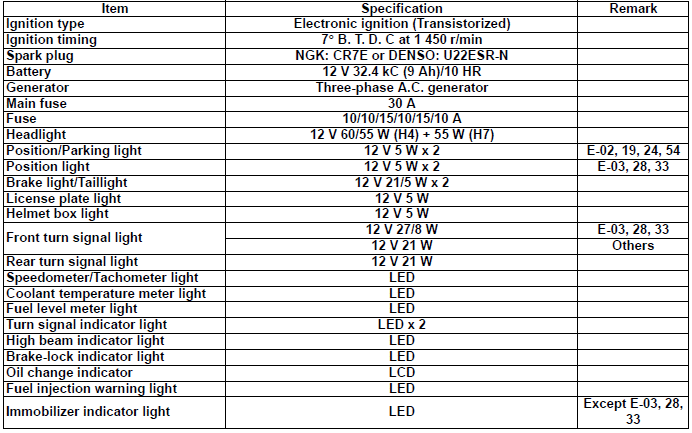 Capacities

Special Tools and Equipment
Special Tool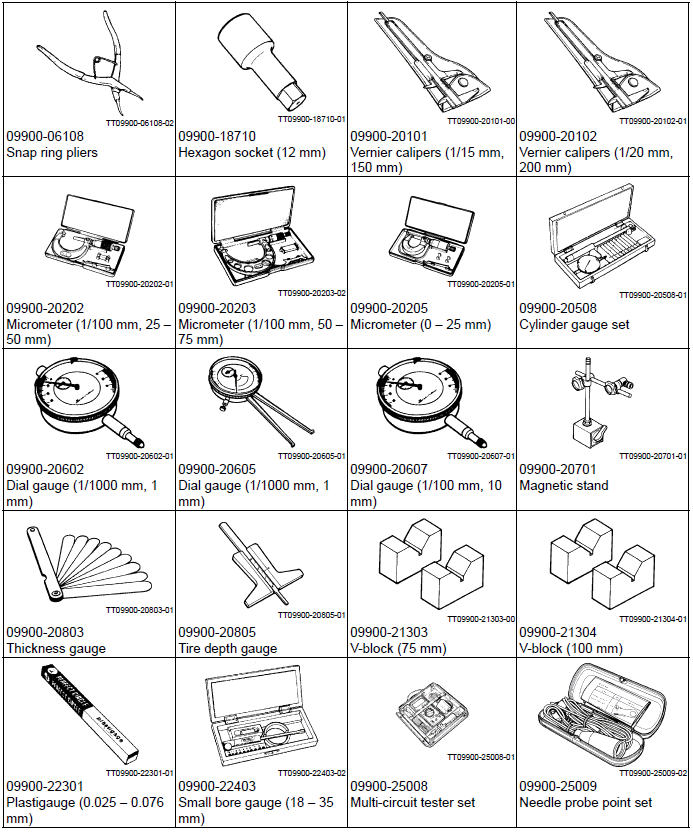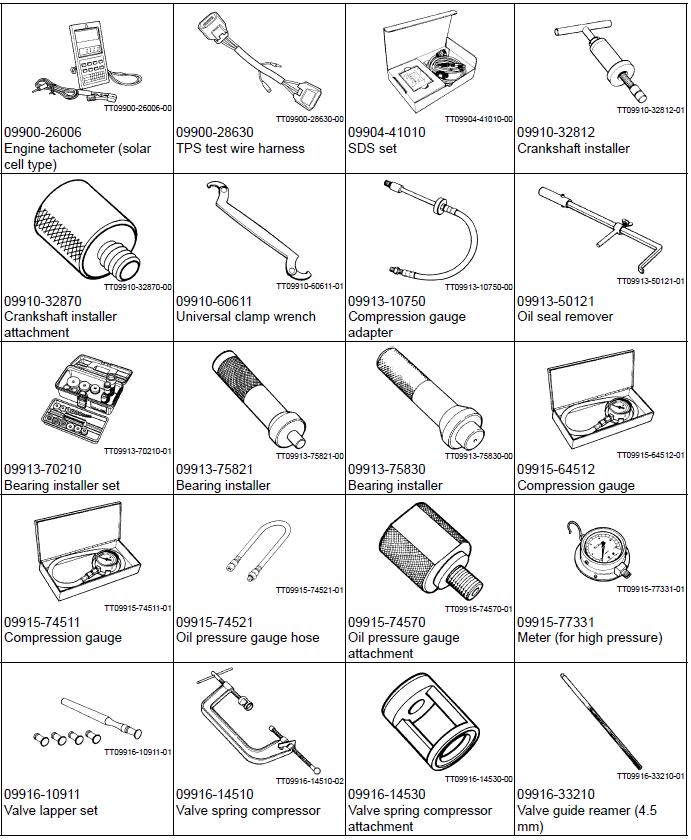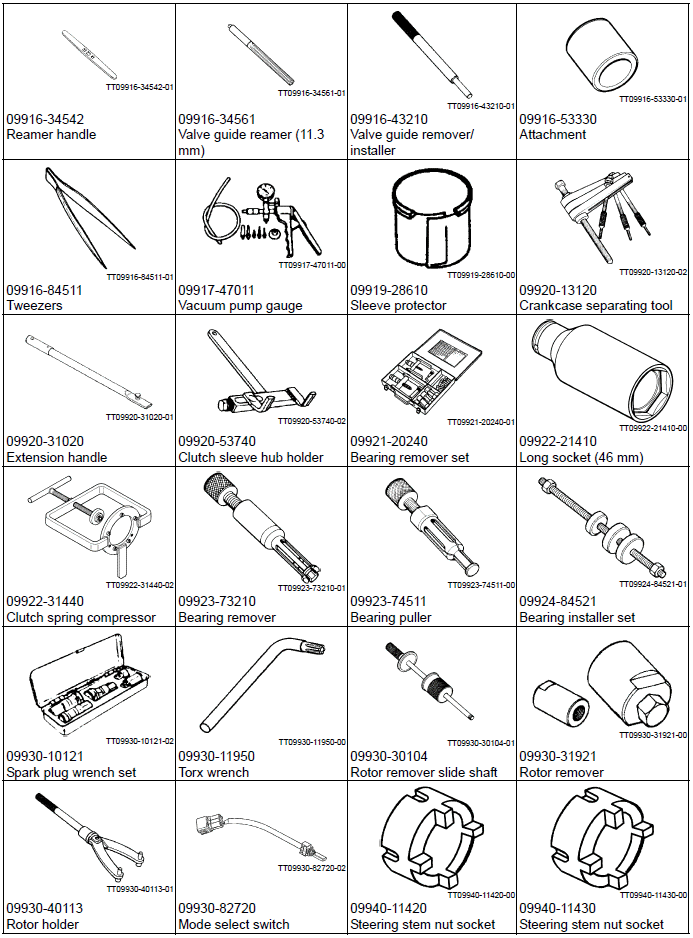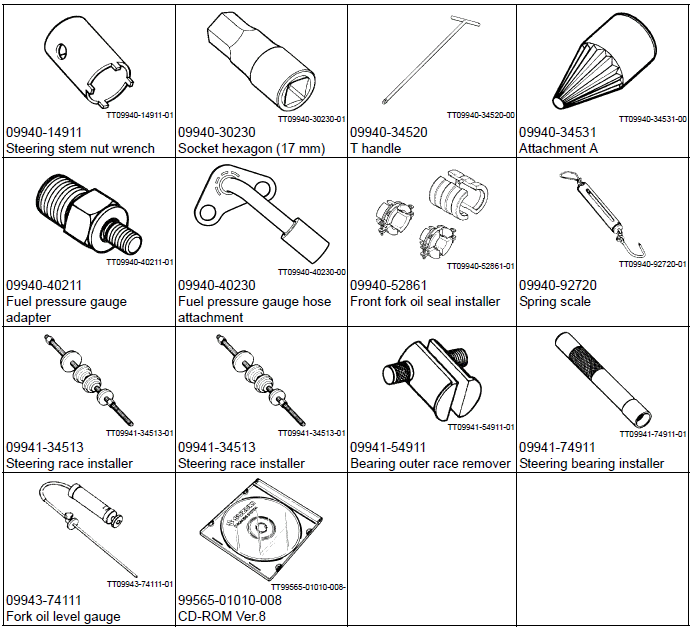 See also:
Fuel (For USA and Canada) Use only unleaded gasoline of at least 87 pump octane (R/2 + M/2) or 91 octane or higher rated by the research method. Gasoline containing MTBE (Methyl Tertiary Butyl Ether), less than 10% ethanol, or less than 5% methanol with appropriate cosolvents and corrosion inhibitor is permissible.
Precautions Precautions for Maintenance The "Periodic Maintenance Schedule Chart" lists the recommended intervals for all the required periodic service work necessary to keep the motorcycle operating at peak performance and economy. Maintenance intervals are expressed in terms of kilometers, miles and months for your convenience.