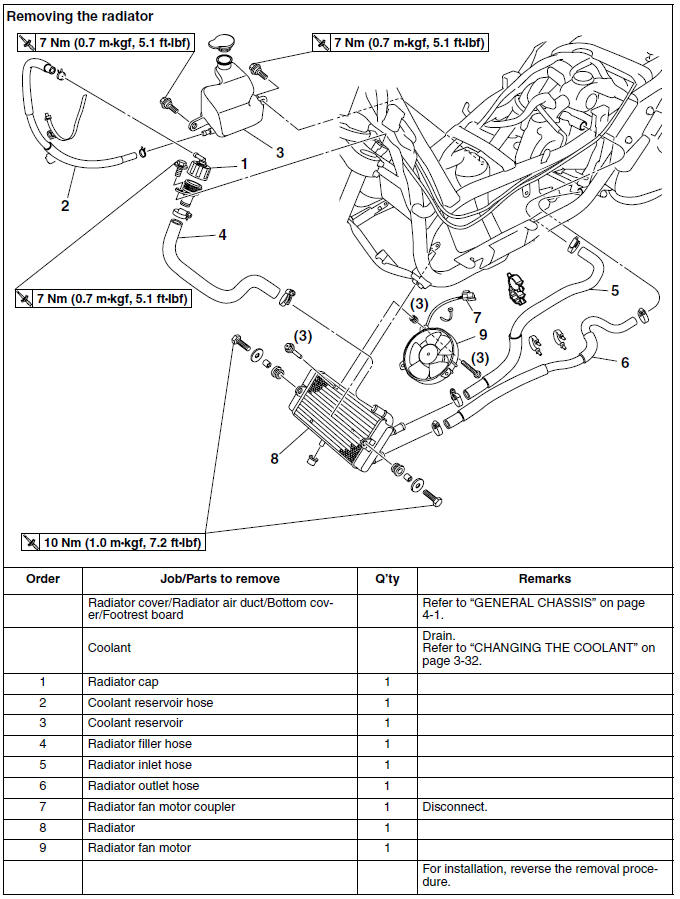 Removing the radiator
Checking the radiator
1. Check:
Obstruction → Clean.
Apply compressed air to the rear of the radiator.
Damage → Repair or replace.
TIP
Straighten any flattened fins with a thin, flat-head screwdriver.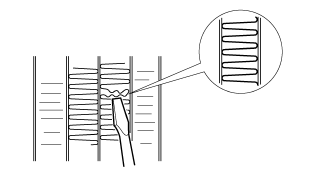 2. Check:
Cracks/damage → Replace.
3. Check:
Damage → Replace.
Malfunction → Check and repair.
Installing the radiator
1. Install:
Radiator outlet hose screw clamp "1"
TIP
Install the radiator outlet hose screw clamp in the position shown in the illustration.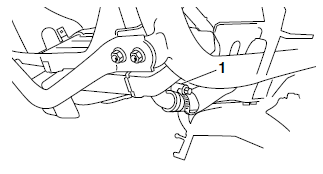 2. Fill:
(with the specified amount of the recommended coolant)
3. Check:
Leaks → Repair or replace any faulty part.
See also:
Disassembling the water pump 1. Remove: Water pump seal "1"
Removing the thermostat Checking the thermostat