Precautions
Precautions for Suspension
Refer to "General Precautions".
! WARNING
All suspensions, bolts and nuts are an important part in that it could affect the performance of vital parts. They must be tightened to the specified torque periodically and if the suspension effect is lost, replace it with a new one.
! CAUTION
Never attempt to heat, quench or straighten any suspension part. Replace it with a new one, or damage to the part may result.
Suspension General Diagnosis
Diagnostic Information and Procedures
Suspension and Wheel Symptom Diagnosis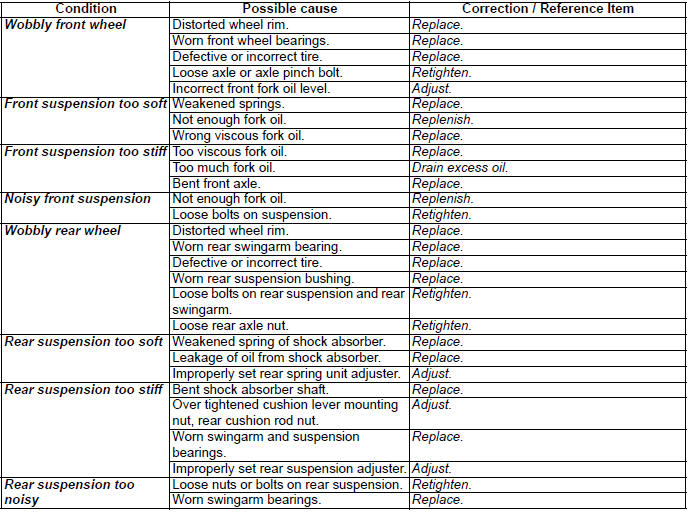 See also:
Inspect the exhaust pipe connection and muffler connection for exhaust gas leakage and mounting condition. If any defect is found, replace the exhaust pipe or muffler with a new one. Check the exhaust pipe bolts, exhaust pipe connecting bolt and muffler mounting bolts are tightened to their specified torque.